---
The Center For Cancer & Blood Disorders: Health Care Insurance Plans
---
Health Care Insurance Plans
Not having a health care plan can be the difference between life and death, especially in the state the world is in today. While some people are able to have health insurance through their employer, many other people are not so lucky. If you want insurance that your job cannot provide you with, you will have to find a plan on your own. Thankfully, Fast Health Quotes exists to help you do just that. They will help you search hundreds of providers to come up with a free quote for your potential coverage. 
What You Should Know Before Picking A Health Care Plan
Since there are different kinds of plans you can get, that may cover different things, you should be aware of a few things before you make a decision. Once you have narrowed down what you need, Fast Health Quotes can provide you with fast quotes to finish up the process.
The Four Categories
There are four categories of health insurance plans, called metal categories. These are; Bronze, Silver, Gold, and Platinum. These do not affect your quality of care, but rather show how your costs will be split up. While Bronze plans will have the lowest monthly premium, you will have more out of pocket medical expenses, and Platinum is the opposite. A lower monthly payment might be the best choice if you are wanting to be protected from worst-case scenarios and are willing to pay for most of your checkups on your own. However, any of these categories could have discounted monthly costs depending on your income bracket.
Total Costs
Many people only think about the monthly premium when figuring out how much their insurance will cost. However, you will also have to worry about deductibles, copayments, and out-of-pocket maximum. Your deductible is how much you have to spend before your coverage will pay for anything, and a copayment is what you are responsible for paying at your visit. You may also have an out-of-pocket maximum, which is how much you will have to pay for services in a year before your coverage begins to pay 100% of your medical costs.
Limits on Coverage
You also need to be aware of the limits of your health care plan. Some coverages may not pay for certain providers. If you went to a provider that did not use your health insurance, you would have to pay for all of the costs out of your own pocket. Other plans might even require you to pay less when visiting certain doctors and health care providers.
Finding A Plan The Works For You
Once you know more about the type of insurance plan you will need, you can visit Fast Health Quotes online to find a coverage plan. You can look for plans by state, and fill out a quick form to start your free quote. After entering your name and phone number, you can expect a call from a representative to further discuss what you are looking for. Call 844-325-2023 today for any questions, or to discuss your free quote.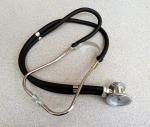 Check out affordable health care insurance plans offered through Fast Health Quotes when you browse our website or contact one of our agents by phone. If you need good coverage but worry about the costs, we'll be happy to help you compare rates on multiple plans to find the one that is right for you. Quality health insurance doesn't have to cost a fortune- we offer positive proof that …
Prime MarketCare One LLC
(855)-249-4939
1400 Bayview Drive Suite 610
Fort Lauderdale
FL
33304
US