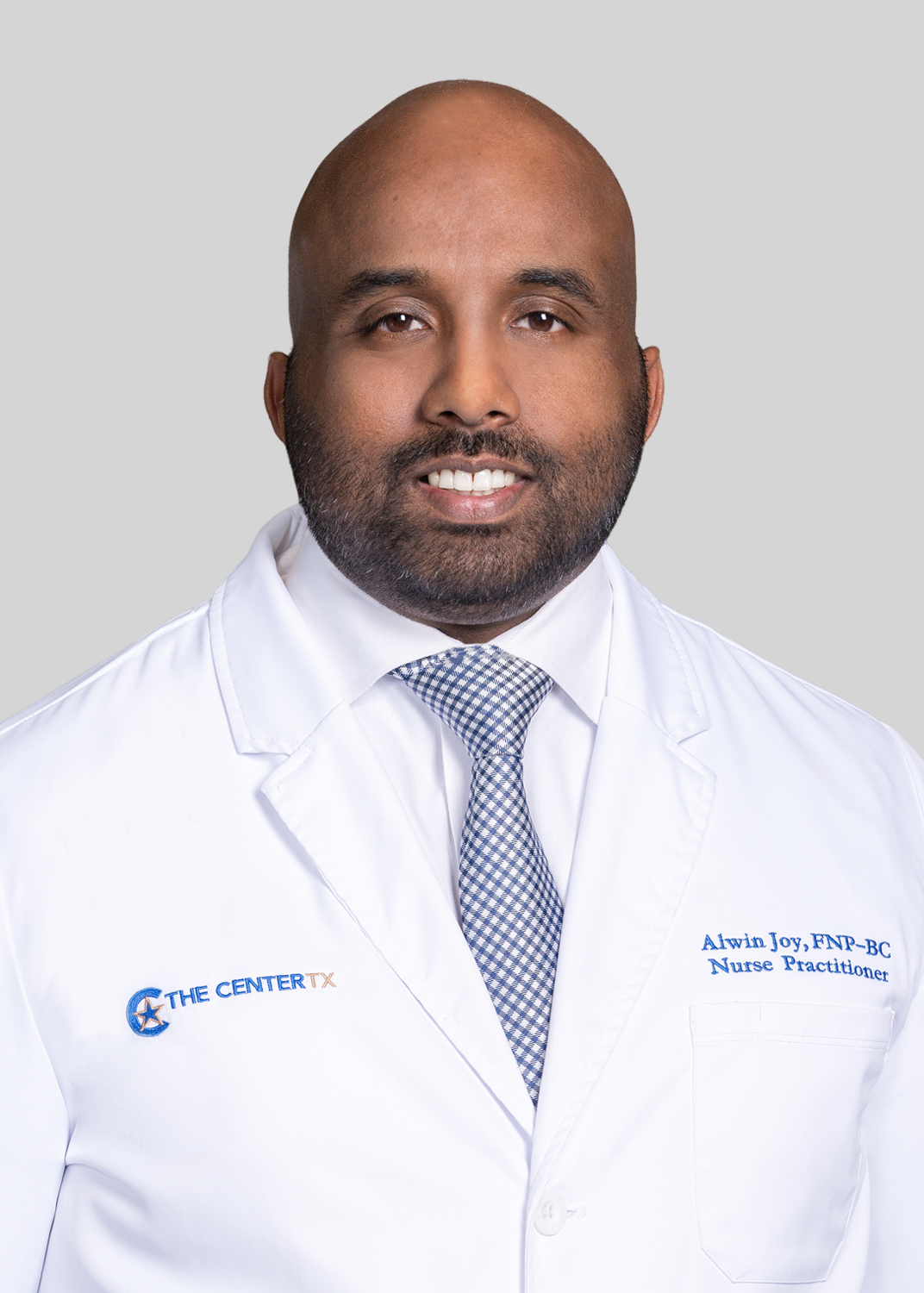 Alwin Joy, FNP-BC
"I love seeing treatments work for patients helping them extend their quality of life and provide more time to spend with their families and for their loved ones to spend more time with them"
Alwin Joy earned his Bachelors of Science in Biology and Psychology from the University of Illinois, Chicago, IL.  He furthered his education at DePaul University, Chicago, IL, where he completed his Masters in Nursing.  He would continue his studies and attain his Post-Masters Family Nurse Practitioner degree from Herzing University in Milwaukee, Wisconsin.
Mr. Joy's professional journey started at AMITA St. Francis Hospital as an ICU nurse.  He would then seek new challenges as he transitioned to John H. Stroger Jr. Hospital of Cook County, Chicago, IL, where he excelled as a Medical Surgical/Telemetry/Oncology Nurse, taking roles as a charge nurse and inpatient oncology nurse.  He would then embark on a new chapter as he moved to Dallas, Texas where he would join Parkland Health, Dallas, Texas in their wound care department.  He would then return to oncology at UT Southwestern in Dallas, Texas, as an outpatient oncology nurse.
Mr. Joy was raised in the suburbs of Chicago but has come to love Dallas and the warm weather.  In his free time, he loves playing basketball, exercising, and trying out all the different food options Dallas has to offer.  Above all, he enjoys spending his time with his wife and two little boys and experiencing all that Texas has to offer.
Cancer Treatment Focus
Medical Oncology