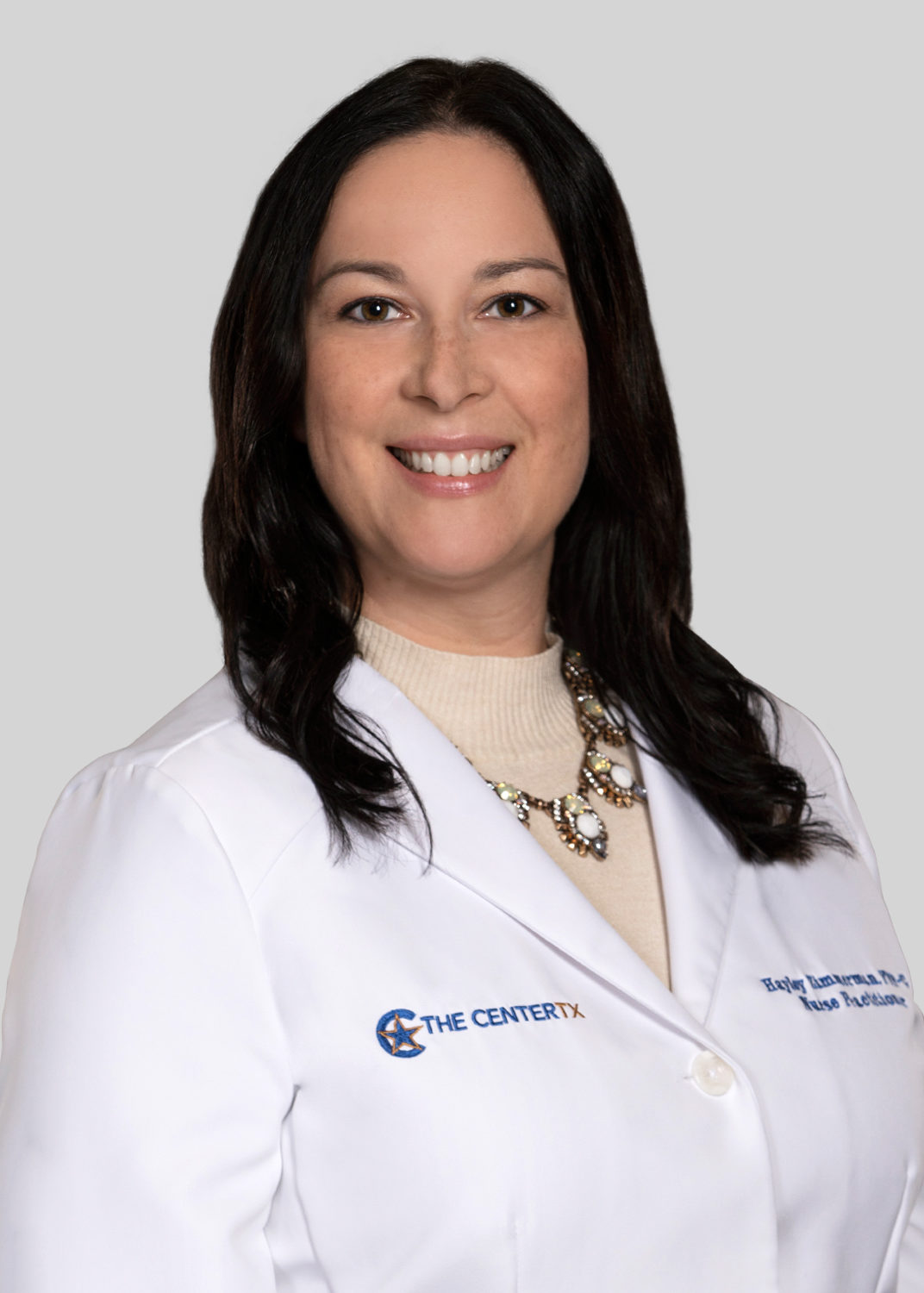 Hayley Zimmerman, RN, MSN, FNP-C
I have had the opportunity to connect with many different types of people in my career as a nurse. It has been rewarding to lend support to patients physically, emotionally, and spiritually so they can meet their health goals. I take each of those experiences with me and it shapes who I am as a person and a provider.
Hayley earned her undergraduate Bachelor of Science in Nursing and Health Innovation from the University of Texas at Arlington. She spent 9 years working at Baylor University Medical Center in Dallas on a medical surgical unit caring for patient's post oral, vascular, gastric bypass and plastic surgery.
She is a member of the Advanced Practitioner Society for Hematology and Oncology and the Sigma Theta Tau Honor Society for Nurses. She was awarded Top Nurse by the International Nurses Association in 2018.
Hayley was born and raised in Texas. She lives with her husband and children in Midlothian, TX. She enjoys reading. traveling, shopping and spending time with her family and 2 Great Danes.
Education
Bachelor's: University of Texas – Nursing and Health Innovation
Certifications
Board Certified by the Texas State Board of Nursing Certified by the American Academy of Nurse Practitioners
Cancer Treatment Focus
Medical Oncology