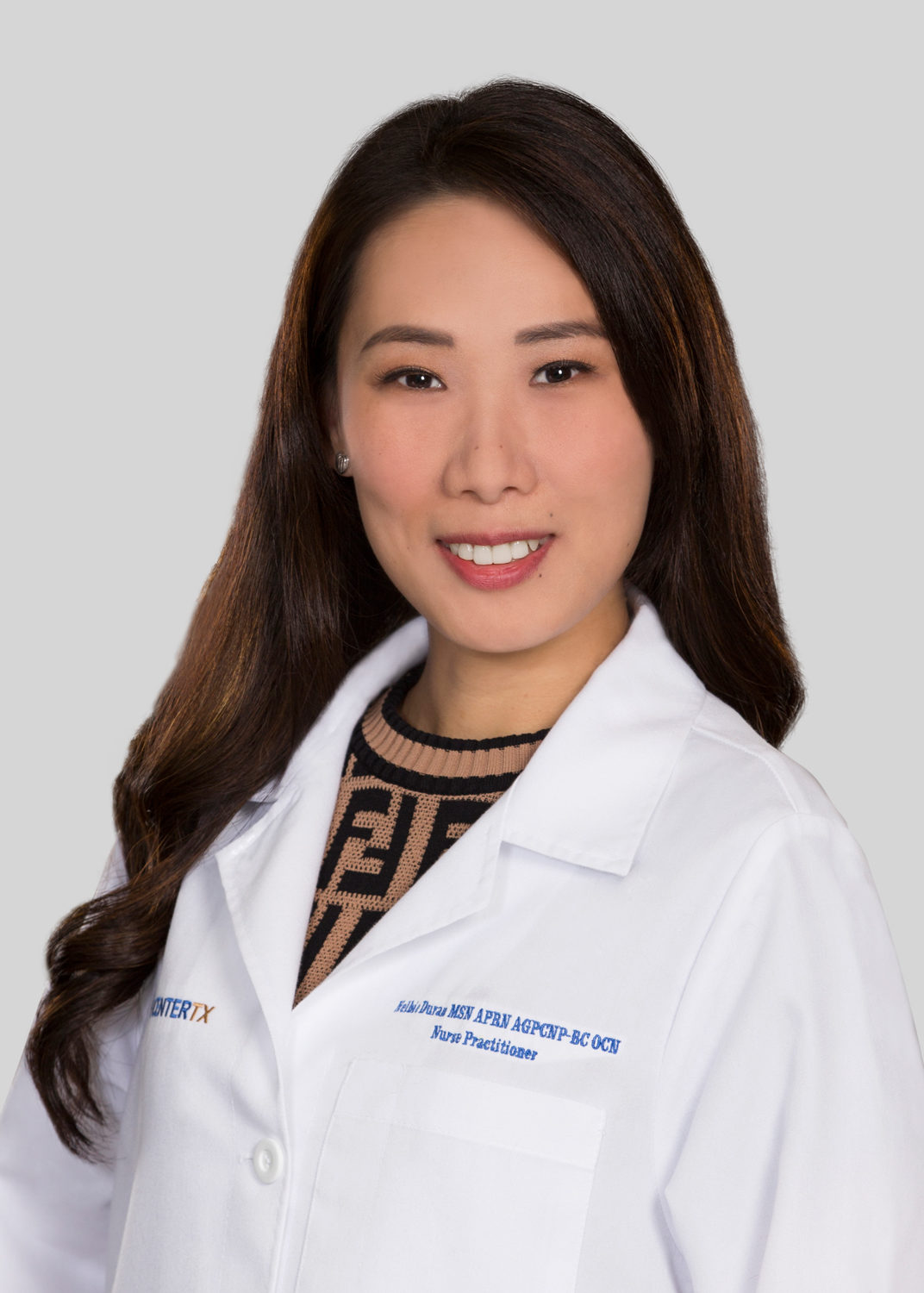 Nelbie Duran, MSN, MAN, APRN, AGNP-BC, ONC
"I am blessed to be working in a profession that ignites my passion for learning and change, at the same time substantiates and fulfills my purpose as a human being—to bring light and lift heavy hearts in uncertain times and make a difference in someone's life. For these reasons, I put my heart and soul into every patient encounter, reassuring my patients that they are not alone in their journey."
Nelbie Duran, MSN, MAN, APRN, AGNP-BC, ONC is dedicated to providing comprehensive cancer treatment to patients in Weatherford and Huguley. In her holistic approach, she takes her time with each patient and works closely with a team of surgeons, medical oncologists, radiation oncologists, nurses, dieticians, patient navigators, and other support staff to ensure that each individual receives a customized treatment plan. This approach provides the best opportunity for a cure while focusing on maintaining the patient's quality of life.
Nelbie completed her Bachelor and Master of Arts in Nursing with a GPA of 4.0 in the Philippines. She started her nursing career as a volunteer community nurse and instructor at the Philippine Red Cross-National Headquarters. Her interest in the field of oncology begun while caring for pediatric patients in the Philippines. Her passion for this field flourished as she worked as an infusion nurse at a cancer center in California. She continued her oncology career at The Center for several years before pursuing her Master of Science in Nursing, major in Adult-Gerontology Nurse Practitioner with Oncology Specialty program at Duke University, North Carolina.
She is a proud member of Sigma Theta Tau International Honor Society of Nursing, Oncology Nursing Society, American Nurses Association, and Texas Nurses Association.
With so much gratitude, Nelbie supports charity programs for children with cancer and disabilities in the Philippines along with the Foundations for the underserved communities within Fort Worth and its surrounding communities.
Nelbie is fluent in English, Tagalog, and Ilocano. She loves to cook, travel and expresses her artistic side through photography and crafting.
Education
Master of Arts – Nursing
Bachelor of Arts – Nursing
Certifications
Board Certified by American Nurses Credentialing Center
Cancer Treatment Focus
Medical Oncology and Hematology
Contact Us
Ask a question or book an appointment below.
For emergencies call 911 or visit your nearest hospital.