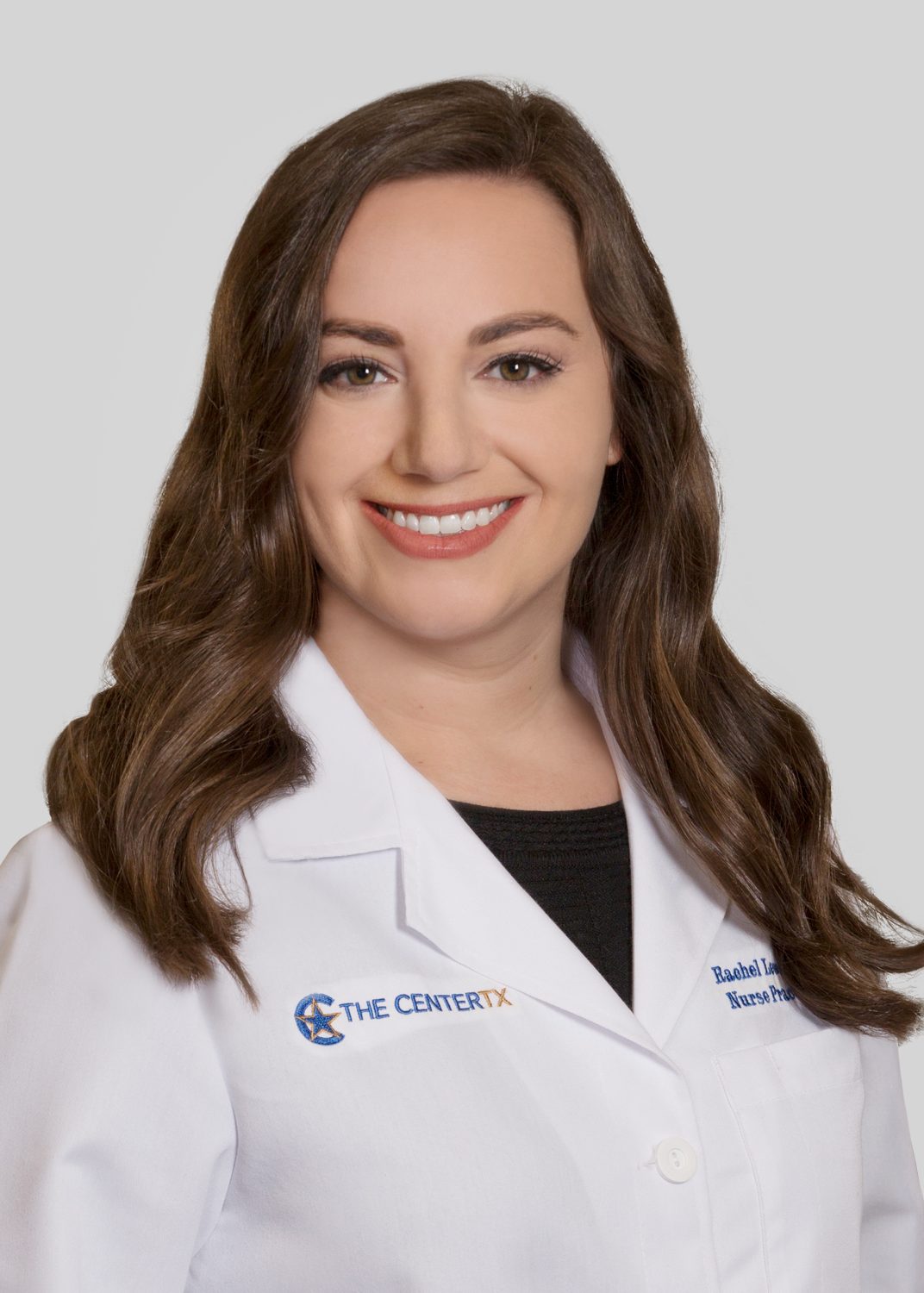 Rachel Lewis, MS, APRN, FNP-C
"I chose to work in oncology because the patients inspire me with their strength and perseverance. I believe in treating patients like they are my own family."
Rachel Lewis earned her Bachelor of Science in Nursing at Baylor University, Waco, TX.  She earned her Master of Science in Family Nurse Practitioner at Texas Women's University, Dallas, TX.  She worked at Baylor University Medical Center in Dallas as a Solid Tumor Oncology Nurse and a Hematology Oncology Patient Care Technician.  She also worked as a Medical Surgical Telemetry RN.
She is a member of North Texas Nurse Practitioners. Rachel has a Family Nurse Practitioner Certification through the American Academy of Nurse Practitioners (AANP).  She is also certified as an Advanced Practice Registered Nurse with Prescriptive authority through the Texas Board of Nursing.  She has a DEA license, board certified Registered Nurse by the Texas Board of Nursing and ACLS Certified by the American Heart Association.  She was awarded the Fab 50 RN for Baylor University Medical Center 2017, Catch of the Month at Baylor Scott and White, Catch of the Month Baylor University Medical Center, and the Quarterly Service Excellence Award three times!
Rachel is from Edmond, Oklahoma and has spent the last seven years in Dallas. She is an active member of Watermark Community Church and in her small group. She enjoys facetiming her nephew Carson, and spending time with her cat, Jones.
Education
Master of Science in Family Nurse Practitioner – Texas Women's University
Bachelor of Science in Nursing – Baylor University
Certifications
Board Certified
Cancer Treatment Focus
Medical Oncology