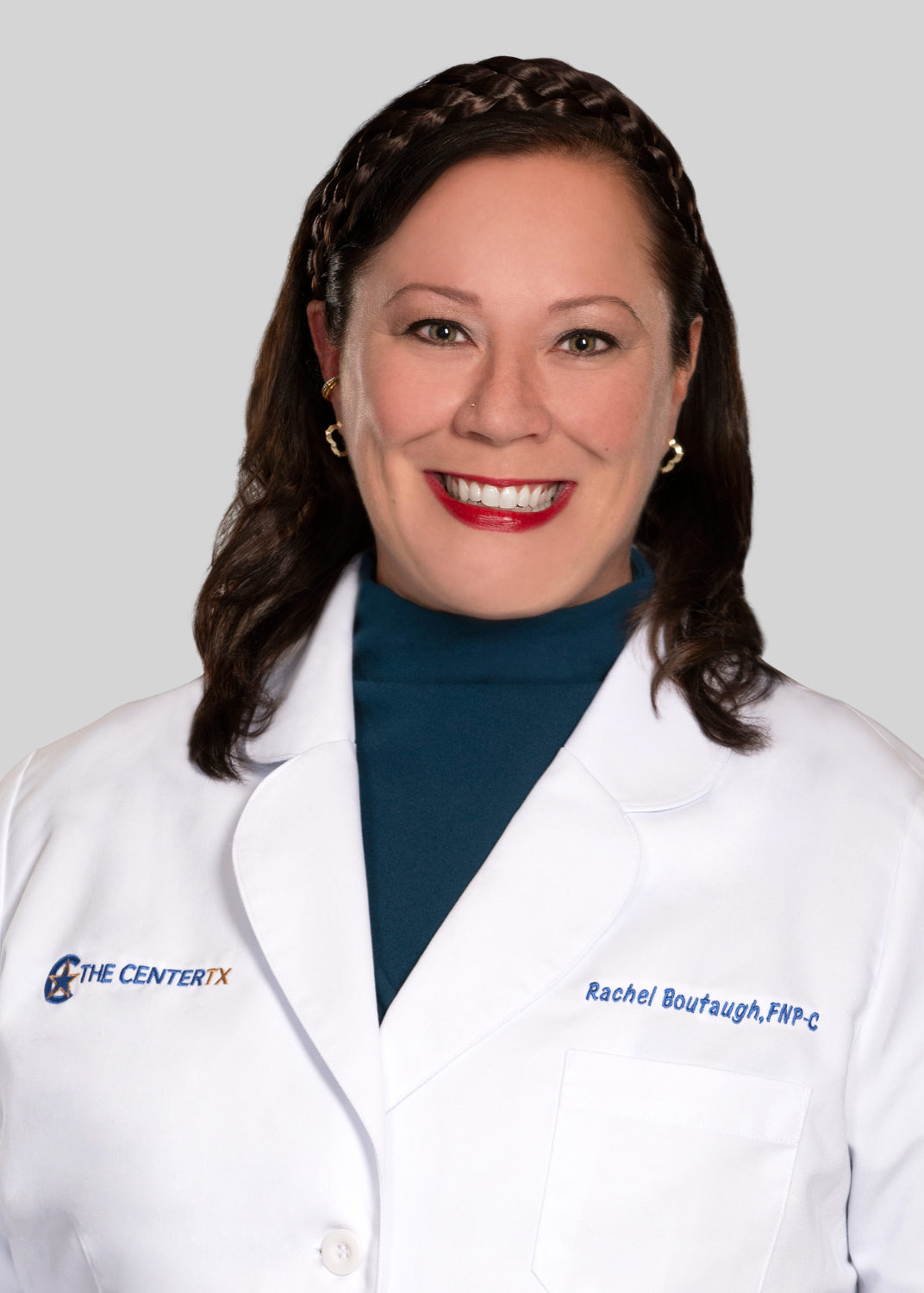 Rachel Boutaugh, RN, BSN, MSN, FNP-C
I feel privileged to provide care and guidance to patients while on their cancer journey. My patients deserve the very best care as they experience emotional, physical, mental and spiritual challenges. I am simply amazed by the advancements in science and medicine and glad to offer encouragement to my patients that there is hope for a happy and healthy future ahead of them.
Rachel Pricer earned Bachelor of Science in Nursing at Saint Anselm College Manchester, NH. She earned her Master of Science in Nursing at Walden University, Minneapolis, MN. She has practiced as an RN for 16 years, and as an FNP-C for a year.
She is a member of the American Academy of Nurse Practitioners, American Nurses Association, and Sigma Theta Tau International Honor Society.
Mrs. Pricer was originally from Maine, studied as an undergraduate in New Hampshire, and has lived in Texas for 17 years. In her free time, she enjoys spending time with her husband and daughter, cooking and baking, and travelling near and far.
Education
Bachelor's: Saint Anselm College Manchester – Nursing
Bachelor's & Master's: Walden University – Nursing
Certifications
Board Certified by the Texas State Board of Nursing
Cancer Treatment Focus
Medical Oncology
Contact Us
Ask a question or book an appointment below.
For emergencies call 911 or visit your nearest hospital.