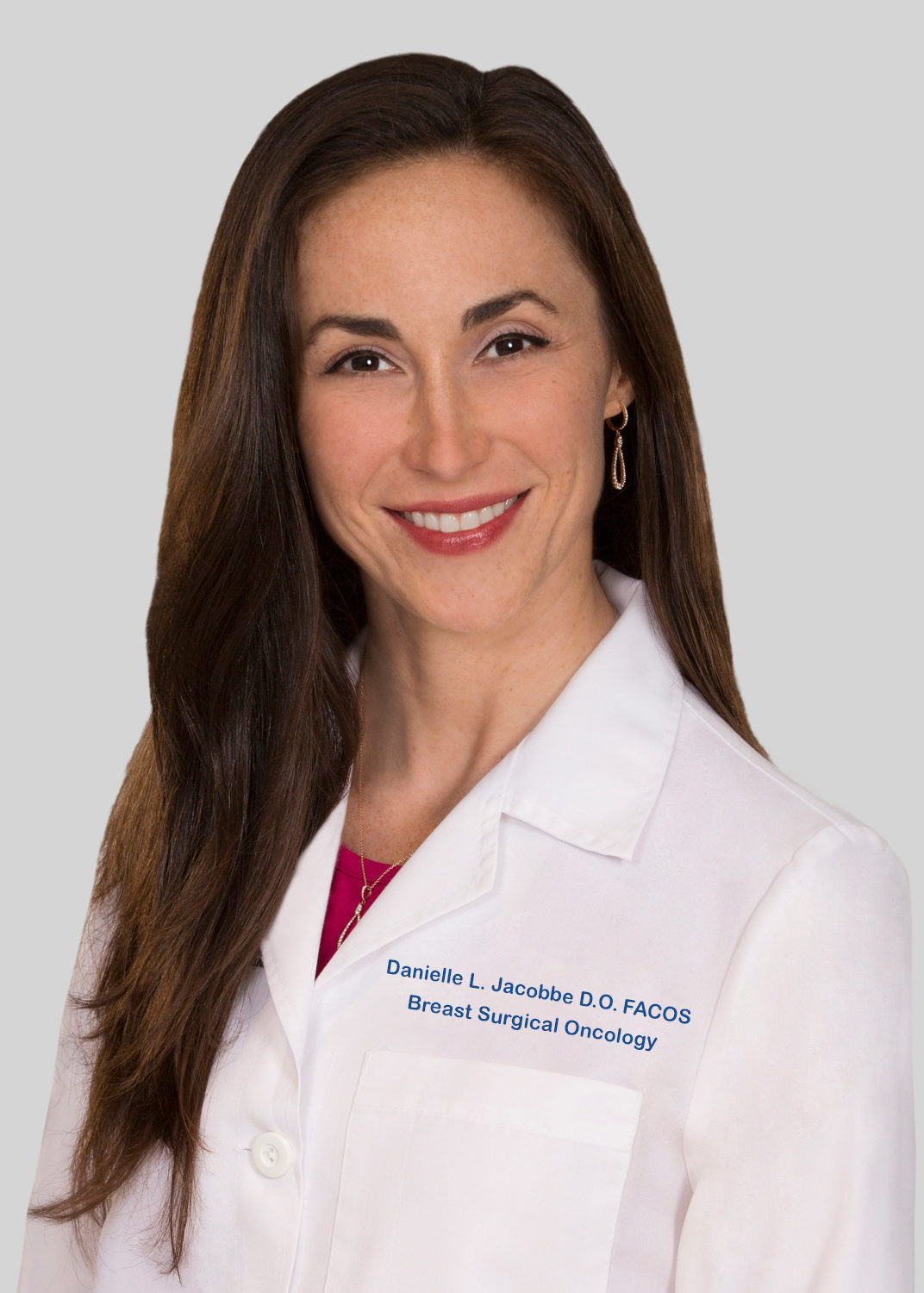 Danielle Lipoff Jacobbe, DO, MS, MA, FACOS
Las Colinas, Alliance
Dr. Danielle Lipoff Jacobbe, DO, MS, MA, FACOS recently joined the practice after moving to the Dallas-Forth Worth area with her husband, Tim. She grew up in Framingham, Massachusetts and completed both undergraduate and graduate studies at Boston University. Afterward, she went on to work as a Clinical Research Coordinator at the Gillette Center for Breast Cancer at Massachusetts General Hospital.  It was during her time at Massachusetts General that her passion for Breast Healthcare began.
Dr. Jacobbe completed a Breast Surgical Oncology Fellowship at Grant Medical Center in Columbus, Ohio in 2017. During her fellowship, she developed an interest in integrative medicine and the profound effect this had on patients' overall well-being. She now encourages all her patients to incorporate complementary healing modalities into their treatment plan. Dr. Jacobbe is also a Master-Level Reiki practitioner and is committed to treating the whole patient on her or his path to healing.
Dr. Jacobbe spent the last 4 years practicing as a Breast Surgeon in Massachusetts at Baystate Medical Center and received the designation of Fellow from the American College of Osteopathic Surgeons. Within her practice, she became passionate about Oncoplastic breast surgery. Oncoplastics allows for removal of the area of concern from the breast with a strong emphasis on maintaining the natural contour and overall cosmetic outcome. She is Hidden Scar Certified and has attended the School of Oncoplastic Surgery Global Summit and the Oncoplastic Reconstructive Breast Surgery Conference to expand her skills further. With her focus on oncoplastic surgery and integrative therapy, Dr. Jacobbe offers a unique skill set while providing the highest level of surgical care for both breast cancer and benign diseases of the breast.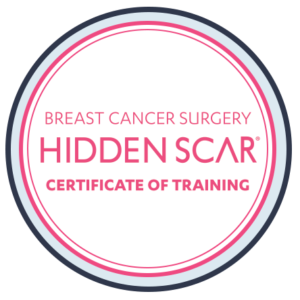 Education
Breast Surgical Oncology Fellowship
Grant Medical Center
General Surgery Residency
East End Health Alliance and Stony Brook Medical Center
Doctor of Osteopathic Medicine
New York College of Osteopathic Medicine at NYIT
Master's Degrees
Masters of Art in Medical Sciences – Boston University
Masters of Science in Neuromuscular Medicine – the New York Institute of Technology
Bachelor's Degree
Bachelor of Arts – Boston University
Certifications
Fellowship Trained in Breast Surgical Oncology Board Certified, American Board of Osteopathic Surgeons
Cancer Treatment Focus
Breast Surgery
Office Location
Las Colinas, Alliance