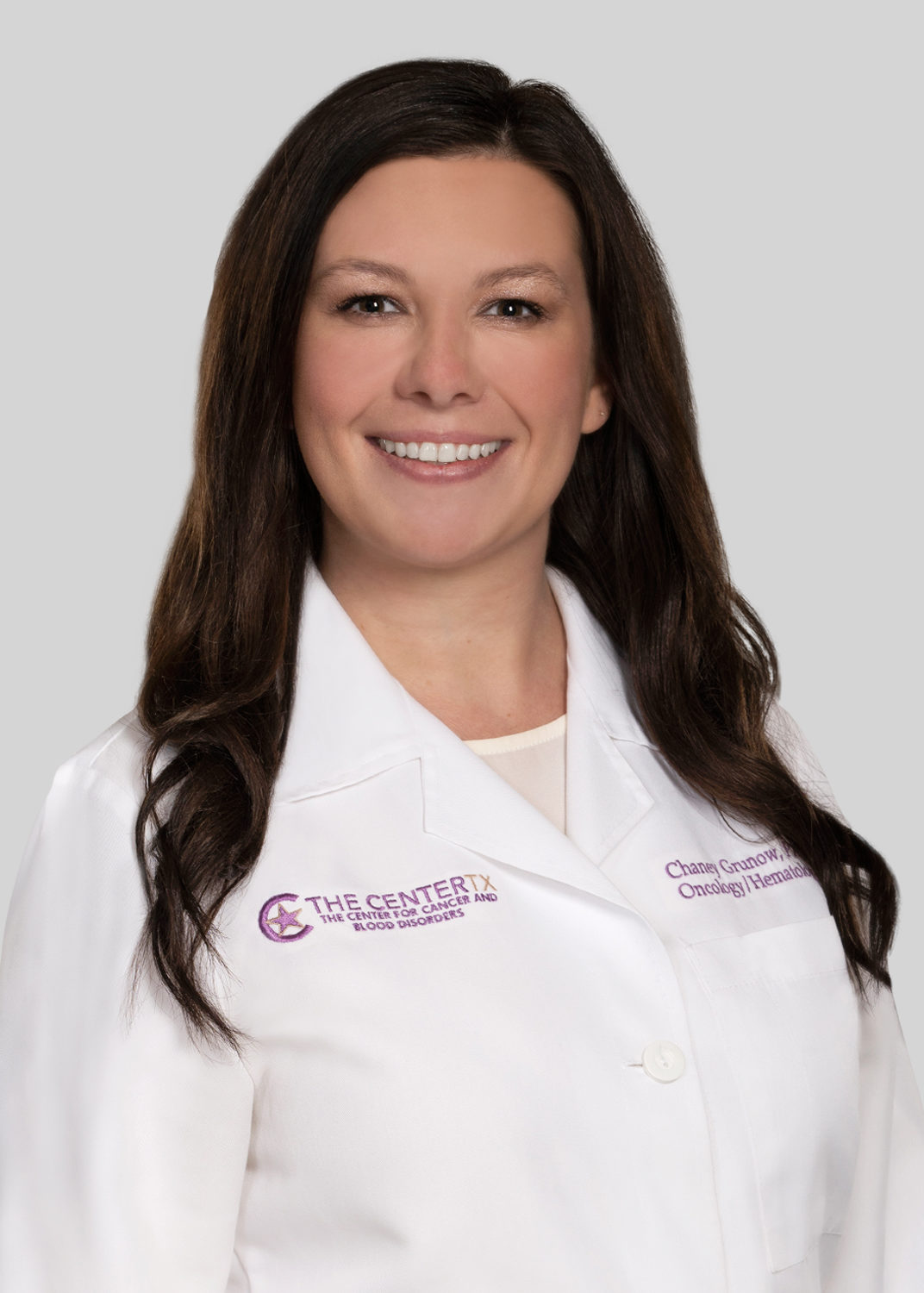 Chaney Grunow, PA-C
"Developments in cancer research and available treatments are simply remarkable. My greatest reward is the ability to offer hope through these exciting advancements. I treat all my patients with compassion and will be a hand to hold as we share this difficult journey."
A north Texas native, Ms. Chaney Grunow earned her undergraduate degree in Science in Nutrition from Texas Christian University and her Master of Physician Assistant from the University of North Texas Health Science Center (UNTHSC), both in Fort Worth. She was Vice President of her Physician Assistant Class of 2014, President of the Physician Assistant Club and a Physician Assistant Ambassador at UNTHSC. At TCU Chaney received numerous honors and awards including the TCU Academic Scholarship, the Dean's list, the President of Alpha Chi Omega Sorority, and Phi Upsilon Omicron Honor Society.
Chaney has a special place in her heart for female cancers and cancer research.
In her spare time, Chaney enjoys yoga, cooking, being outdoors, reading and traveling.
Education
Master's Degree
Master of Physician Assistant, University of North Texas Health Science Center (UNTHSC)
Certifications
Board Certified Physician Assistant by the Texas Physician Assistant Board