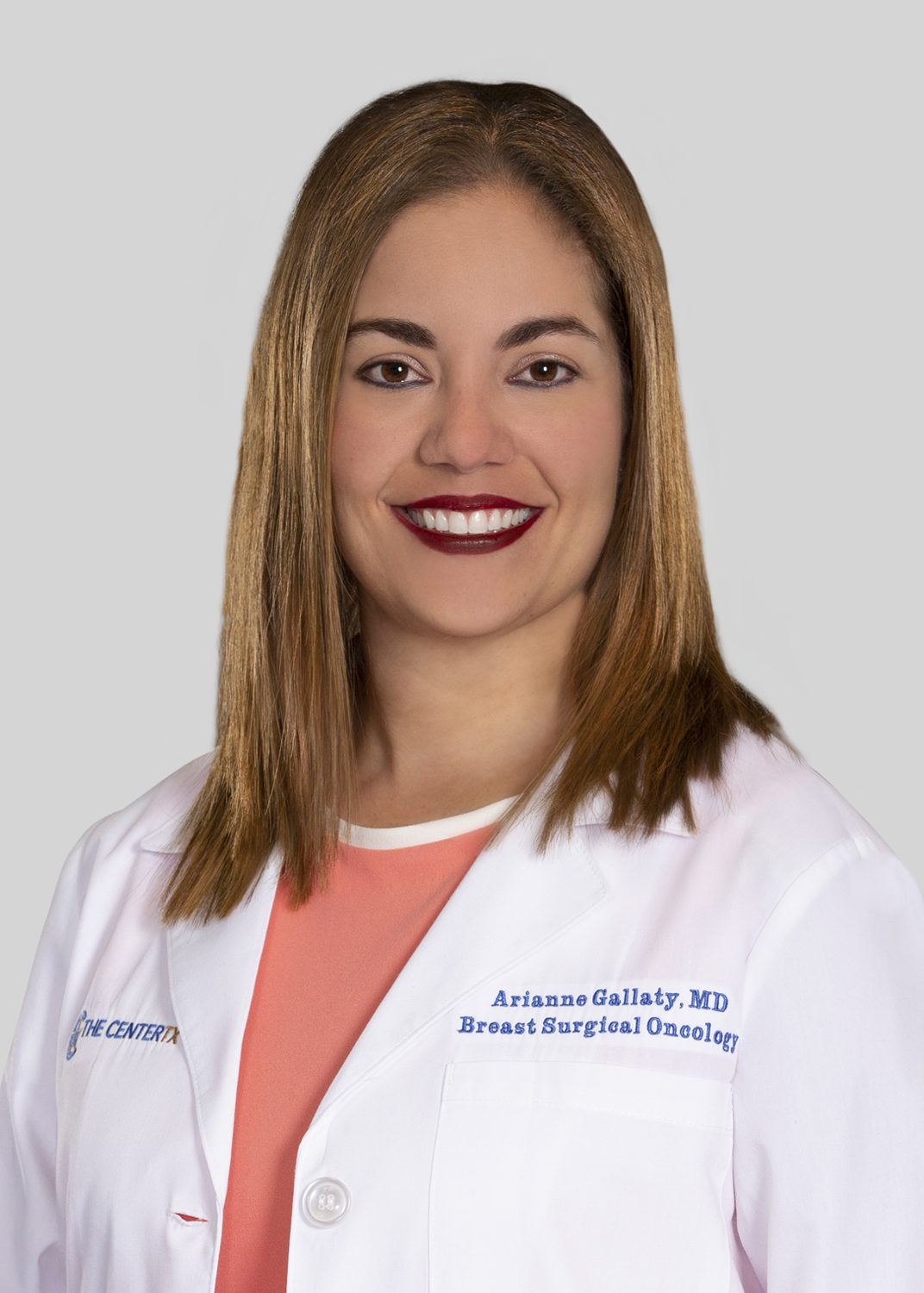 Arianne M. Gallaty, MD
"The good physician treats the disease; the great physician treats the patient who has the disease."
– Sir William Osler
"This quote embodies my philosophy when treating my patients. The diagnosis of breast cancer can have both a physical and psychological impact on a patient. It is my goal to help both women and men deal with this complex diagnosis in a comfortable and trusting environment."
Arianne M. Gallaty, M.D. is dedicated to providing the highest level of surgical care for both breast cancer and benign breast disease. Devoted to offering every patient the best opportunity for a cure and the highest quality of life, she provides patients with a reassuring and confidence-building relationship for discussing all treatment options for each individual situation. Dr. Gallaty works closely with a team of medical oncologists, radiation oncologists, nurses, dieticians, patient navigators, and other support staff to ensure that each individual receives a customized treatment plan.
Dr. Gallaty completed the Breast Surgery Oncology Fellowship at the University of Arkansas for Medical Sciences, Little Rock, Arkansas. Her General Surgery Residency was completed at Kendall Regional Medical Center, Miami, Florida. She received her Doctor of Medicine Degree at Ross University School of Medicine in The Commonwealth of Dominica.
Dr. Gallaty is a member of the American Society of Breast Surgeons, the American College of Surgeons and the Society of Surgical Oncology.
She enjoys photography, fishing, and travelling.
Dr. Gallaty is excited to be in North Texas, and looks forward to helping provide its community members with exceptional care.
Office Location
Arlington / Mansfield