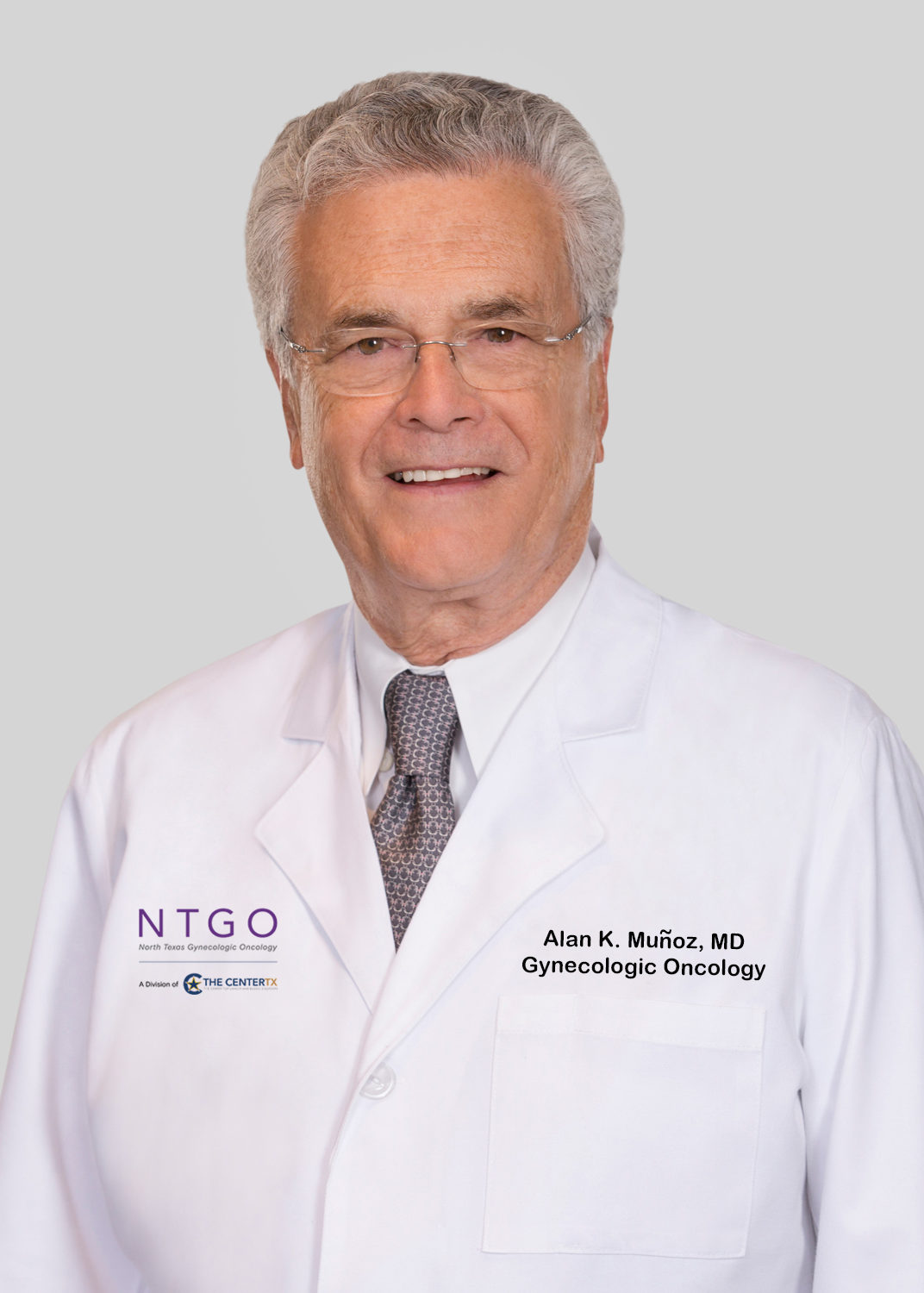 Alan Munoz, MD
Plano, Dallas
Dr. Munoz has been practicing gynecologic oncology in the Dallas area for over thirty years.
Dr. Munoz received his medical degree from the Louisiana State University Medical School in New Orleans followed by his residency at Parkland Hospital through the University of Texas Southwestern Medical School ("UTSW"). After completing his residency at UTSW and a fellowship at UCLA, Dr. Munoz has maintained a clinical association with UTSW through his teaching of residents and fellows while maintaining his private practice. For many years Dr. Munoz was involved in a yearly rotation of gynecologic oncology fellows from UTSW and is currently involved in a yearly pelvic fellowship program within his clinic.
Though his primary medical interest is gynecologic oncology, he is also a specialist in difficult, complex, female pelvic surgeries. His surgical skills include the use of the daVinci robot. He is board certified in obstetrics-gynecology and gynecologic oncology and is a member of numerous medical and gynecologic organizations. In addition, he has been honored in Texas Super Doctors since 2004, Dallas Magazine since 2006 and the Patient Choice Award since 2008.
Dr. Munoz became a gynecologic oncologist because of his desired to take care of sick women and utilize his surgical skills.
Education
Gynecologic Oncology Fellowship
University of California Los Angeles
OB/GYN Internship and Residency
UT Southwestern
Doctor of Medicine
LSU School of Medicine New Orleans
Certifications
Board Certified in Gynecologic Oncology by the American Board of Obstetrics and Gynecology
Cancer Treatment Focus
Surgery, Gynecologic Oncology
Office Location
Plano, Dallas
Contact Us
Ask a question or book an appointment below.
For emergencies call 911 or visit your nearest hospital.