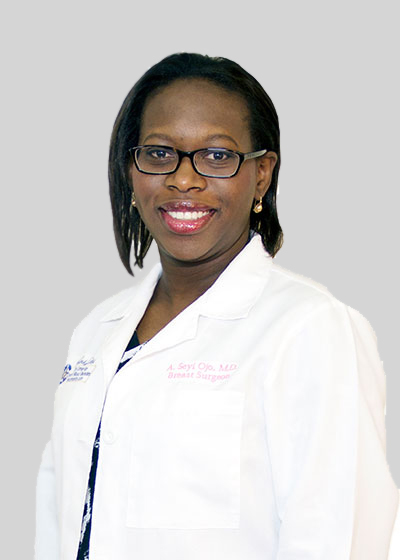 A. Seyi Ojo, MD
Arlington, Burleson - Fellowship Trained
"The cancer journey can be a very challenging one. It is important that my patients know that I will be a strong, hard-fighting advocate and a compassionate surgeon who walks beside them during breast cancer and in dealing with other breast issues."
A. Seyi Ojo, MD offers the highest level of breast cancer surgery and breast surgery for other types of diagnoses. Her personal response, on a woman-to-woman basis, provides patients with a comforting and confidence-building relationship for discussing all surgical options for each unique situation. Her practice is located at our offices in Arlington and Burleson. Her individualized approach offers each patient the best opportunity for a cure and the highest quality of life.
Dr. Ojo completed a fellowship in breast surgical oncology at New York Presbyterian/Columbia University in New York, New York. She completed an internship and residency training at Medical College of Virginia at Virginia Commonwealth University in Richmond, Virginia. She earned her medical degree at Geisel School of Medicine at Dartmouth College in Hanover, New Hampshire.
In her free time, Dr. Ojo enjoys singing and is active in her church community. She is married to Victor and they are blessed with three beautiful daughters.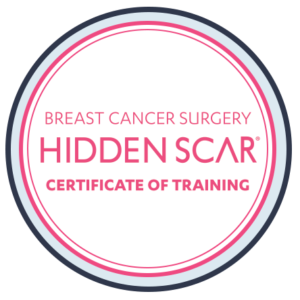 Education
Fellowship
New York Presbyterian / Columbia University
Residency
Medical College of Virginia at Virginia Commonwealth University
Medical School
Doctor of Medicine, Geisel School of Medicine at Dartmouth College
Certifications
Board Certified, American Board of Surgeons
Cancer Treatment Focus
Breast surgery
Office Location
Arlington, Burleson - Fellowship Trained