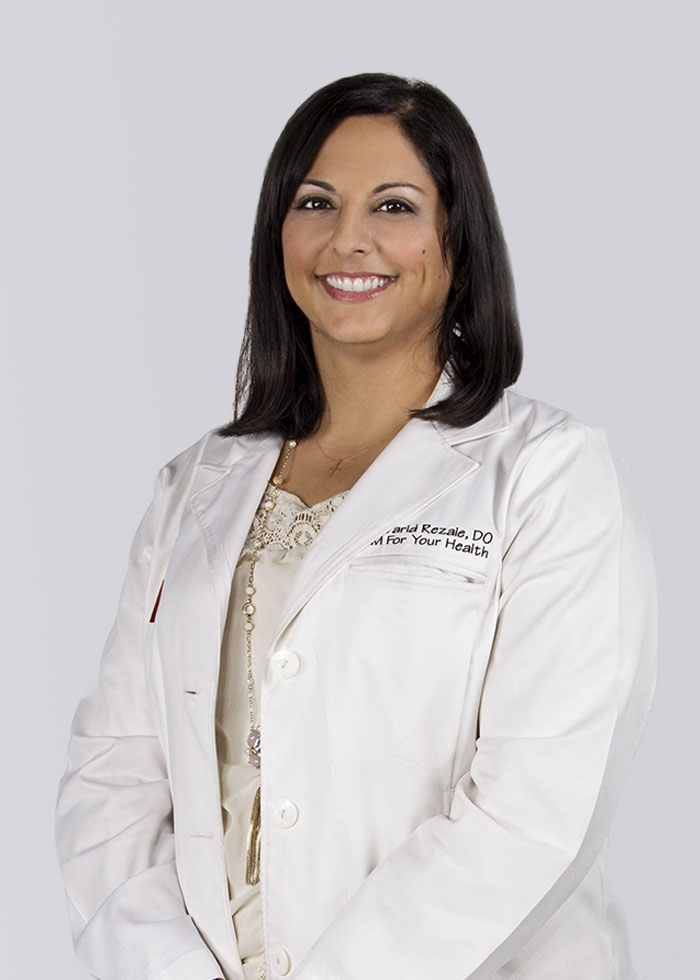 Morvarid Rezaie, DO, HMDC, FACOI
Fort Worth - Central Campus
Dr. Morvarid "Mo" Rezaie graduated medical school in 2006 from the University of North Texas Health Science Center-Texas College of Osteopathic Medicine. In 2009, she completed her Internal Medicine residency at Plaza Medical Center of Fort Worth (now Medical City Fort Worth), and served as Chief Resident during her final year. She is also board certified in hospice/palliative medicine as of 2013 and has found a true calling in helping patients have the best quality of life possible while undergoing treatment for many life-limiting illnesses such as cancer.
Palliative Care is a field of medicine that focuses on improving the quality of life of patients and their families suffering from symptoms associated with chronic, life-threatening illnesses such as cancer, by way of early identification and treatment of pain–be it physical, spiritual, emotional, existential—as well as other distressing symptoms (e.g. nausea, depression, constipation, trouble eating).
Palliative care:
provides relief from pain and other distressing symptoms
will enhance quality of life, and may also positively influence the course of illness
is applicable early in the course of any advanced-stage illness, in conjunction with other therapies that are intended to prolong life, such as chemotherapy or radiation therapy
integrates the psychological and spiritual aspects of patient care
affirms life and regards dying as a normal process
intends neither to hasten or postpone death
offers a support system to help patients live as actively as possible until death
offers a support system to help the family cope during the patients illness and in their own bereavement
uses a team approach to address the needs of patients and their families, including bereavement counseling, if indicated
What is the difference between palliative care and hospice care?
Both palliative care and hospice care provide comfort. Palliative care can begin at the time of diagnosis and serves as a supportive service while undergoing treatment. Hospice care begins after treatment of the disease is discontinued, with a focus on comfort and quality (not quantity) of life, with the understanding that the disease is considered terminal (prognosis of 6 months or less).
Education
Residency
Internal Medicine, Plaza Medical Center of Fort Worth (now Medical City Fort Worth)
Medical School
Doctor of Osteopathic Medicine, University of North Texas Health Science Center
Certifications
Board Certified in Palliative Care
Cancer Treatment Focus
Quality of Life Care
Office Location
Fort Worth - Central Campus