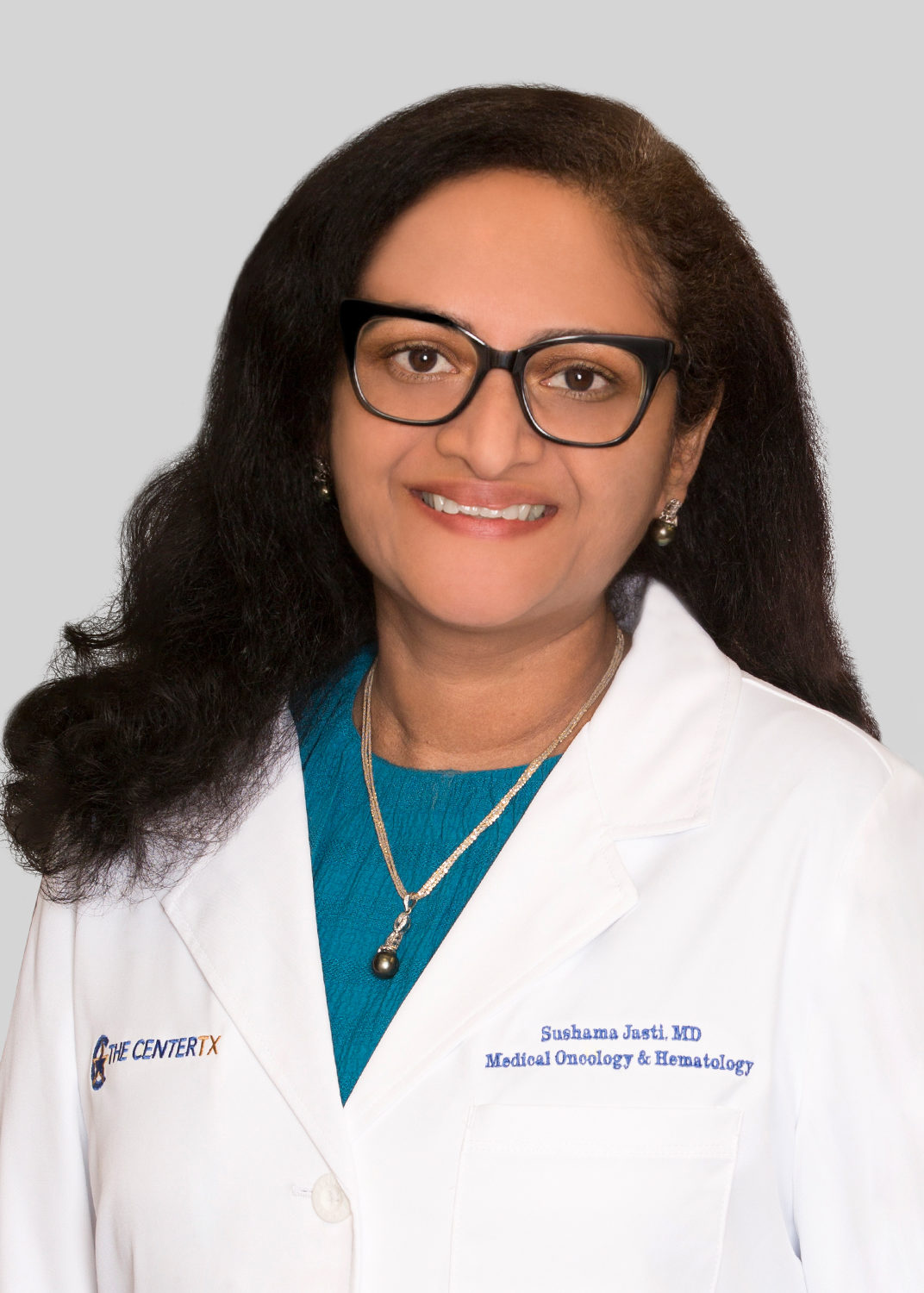 Sushama Jasti, MD
Denton, Gainesville
Dr. Jasti earned her medical degree from Mysore Medical College in Mysore, India. She completed her residency in Internal Medicine and fellowship in Hematology and Oncology at SUNY Upstate in Syracuse, NY. She has been practicing Hematology & Oncology in Denton for the past 15 years. She chose oncology as her specialty after losing her grandfather to lung cancer while she was in medical school. He died at the age of 60, just 2 days prior to the birth of her nephew. If he had lived a few more days, he would have experienced the joy of being a great grandfather.
Dr. Jasti works to enhance the survival of her cancer patients, and she takes pride in providing a small difference in each patient's life, whether that means allowing them to go for a cruise or attend their grandchild's graduation. She believes in the quote by Dr. Chandrakanth Are, a professor at the University of Nebraska Medical School:  "The personal aspects of a physician-patient relationship that go beyond professional needs can improve the quality of patient care in several ways." Providing compassionate, personalized care to all patients is her practice.
Dr. Jasti lives in Flower Mound with her husband, 3 children, and their German Shepherd. During her free time, she loves to read and go hiking with her kids.
Education
Hematology and Medical Oncology Fellowship
The State University of New York (SUNY)
Internal Medicine Internship and Residency
The State University of New York (SUNY)
Doctor of Medicine
Mysure Medical College – Mysure, India
Certifications
Board Certified in Medical Oncology by the American Board of Medicine
Cancer Treatment Focus
Medical Oncology & Hematology
Office Location
Denton, Gainesville