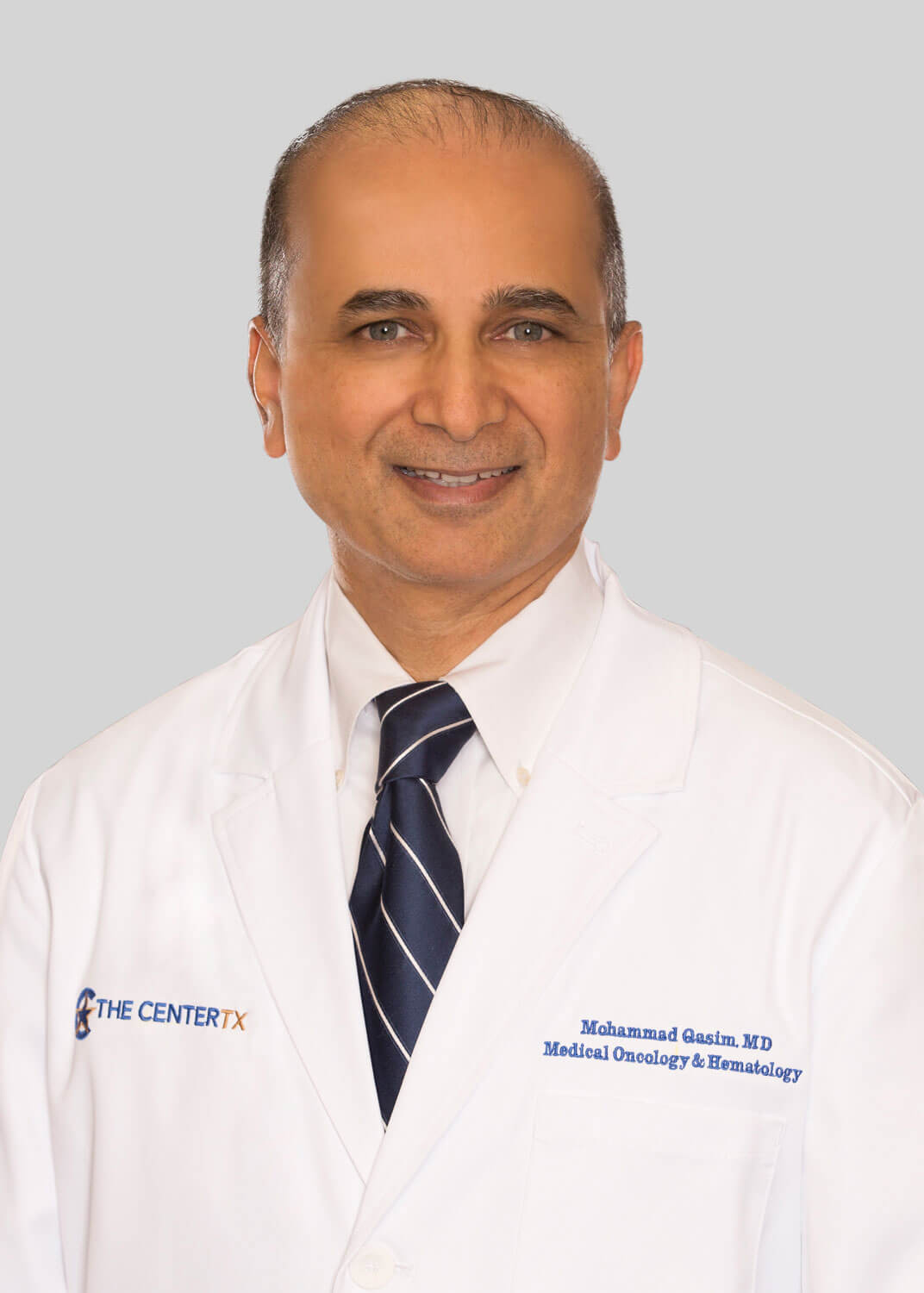 Mohammad Qasim, MD
Denton, Gainesville
Dr. Qasim specializes in treating all types of cancer, including Hodgkin's Lymphoma, Breast Cancer, Colon Cancer, Prostate Cancer, Laryngeal Cancer, Melanoma, Multiple Myeloma, Pancreatic Cancer, Ovarian Cancer, Liver Cancer, Thyroid Cancer, and Leukemia. He is currently accepting new patients in Denton and Gainesville, Texas.
Dr. Qasim attended medical school at King Edward Medical College in Lahore, Pakistan. He completed his residency in Internal Medicine at the Baylor College of Medicine, Affiliated Hospitals Internal Medicine Program in Houston, Texas. He completed his Medical Oncology and Hematology Fellowship at MD Anderson Cancer Center, Baylor College of Medicine in Houston, Texas. He has been in practice for more than 20 years.
Dr. Qasim is dedicated to his family and patients. He takes pride in making a difference in patients' lives.
Dr. Qasim lives in Denton County with his wife and 3 children. During his free time, he enjoys gardening and spending time with his family.
Education
Fellowship
Hematology and Medical Oncology, MD Anderson Cancer Center, Baylor College of Medicine, Houston, TX
Internship and Residency
Baylor College of Medicine, Houston, TX
Doctor of Medicine
King Edward Medical College, Lahore, Pakistan
Certifications
Board Certified in Medical Oncology and Hematology by the American Board of Internal Medicine
Cancer Treatment Focus
Medical Oncology/Hematology
Office Location
Denton, Gainesville