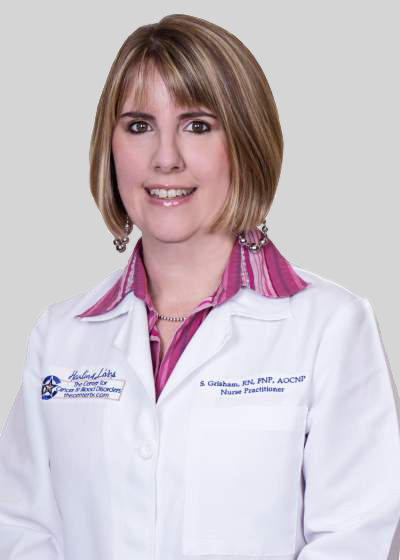 Shandy Grisham, APRN, FNP-BC, AOCNP
"I treat all my patients as would want to be treated and I would want my family to be treated."
Mrs. Shandy Grisham is a certified advanced oncology nurse practitioner with more than 10 years experience in oncology.   She works closely with Dr. Bibas Reddy.
Originally from Monroe, Louisiana, Shandy earned her undergraduate degree from Northeast Louisiana University and her Masters in Science of Nursing at Grambling State University.  She is actively a member of the American Academy of Nurse Practitioners, Louisiana Association of Nurse Practitioners, and the Sigma Theta Tau International Honor Society.
In her free time, Shandy enjoys spending quality time with her husband and two children traveling.
Education
Bachelor's Degree
Bachelor of Science, Northeast Louisiana University
Master's Degree
Master of Science, Grambling State University
Certifications
Board Certification in American Academy of Nurse Practitioners Board Certification in Texas Nurse Examiner's Board
Cancer Treatment Focus
Medical oncology and hematology